Science Notebook:
Table of Contents
Please keep your notebook in the following order:
Assignment Title:
​
Syllabus
Safety Contract
Scientific Method Vocabulary
Water Properties Vocabulary ​
Observation Sheet: Water Properties Activities
Notes: Water Cycle
Water on Earth Article Outline
Water Cycle Vocabulary
Topographic Map Questions
Watershed Pollution Poster
Discovering North Carolina's River Basins
Water Pollution Vocabulary
Notes: Groundwater
Groundwater Vocabulary
Steps of Water Treatment
Water Filtration Lab
​Notes: Indicators of Water Quality
Notes: Estuaries
​Food Web Worksheet
Estuaries Webquest (collected)
pH Lab
​Blue Planet: The Deep Viewing Guide
Ocean Currents and Climate Outline
Oceans Webquest
Notes: Oceans
Oceans Vocabulary
Salinity & Density Activity
Water Quality Bioassessment Task (Chart & Questions)
Healthy vs. Unhealthy Water Chart
Water Quality Practice
​Ocean Environments Chart
​Water Test Study Guide​​ (END OF WATER UNIT)
Matter Questions (CHEMISTRY UNIT BEGINS)
States of Matter Chart
Measuring Matter Vocab
Dance of the Molecules Activity
Brainpop: Matter Changing States
Physical vs. Chemical Properties Notes
Properties of Matter Vocab
Phet Density (online lab)
Properties of Matter Matching
Phase Change Matching
Density Practice Problems
Atomic Strcuture Vocab
Atomic Strcuture Notes
Atoms Family Math Challenge
​Electrons Notes
​Drawing Atoms
Periodic Table Notes
​Understanding the Periodic Table (coloring #1)
Periodic Trends Chart (Videos on Discovery Ed)
Bill Nye Atoms - Viewing Guide/Brainpop: Atoms/Teded: Just How Small is an Atom?
Color Coded Periodic Table (groups/families)
Periodic Table Vocab
Compounds and Mixtures (Notes)
Elements, Compounds, and Mixtures (Dots practice)
Types of Substances Chart
Matter Flow Chart
Chemistry Unit Study Guide
Physical and Chemical Changes Notes/Chart
Examples of Physical & Chemical Changes Lab
Acids & Bases Notes/Venn Diagram
Counting Atoms
Conservation of Mass
Introduction to Balancing Equations
Is the Chemical Equation Balanced?
Balancing Equations Practice
Law of Conservation of Mass Vocab
Phet Online Lab: Balancing Chemical Equations
Alien Juice (Online Lab)
Balancing Equations (Stations Activity)
LCM Practice Problems
Video Notes: Understanding Viruses Part 1 & 2
Infectious Agents Notes
​Pathogens Vocab
Bacteria, Viruses, Fungi, and Parasites Chart (from poster project)
Infectious & Noninfectious Disease Notes
Spread of Disease Vocab
​Eyes of Nye: Antibiotics Video/ What is Antibiotic Resistance (Teded)
​Microbes Video Project Questions
Bacteria vs. Virus Chart
What is Biotechnology Reading & Timeline
Biotechnology Research Notes
Eyes of Nye: GMOs & What is Bioremedition?
Biofuels & GMOs Article Intro Questions
Biotechnology Vocab
Eyes of Nye Cloning/What are the Ethical Issues?
Exploring Cloning (Online Activity)​
Natural Resources Reading
Environmental Science: Green Energy Video/ Conservation & Recycling Reading
Energy Resources Chart (filled out during poster gallery walk)
Photosynthesis: Making Energy
Teded: The Simple Story of Photosynthesis & Food
Cellular Respiration: Breaking Down Energy
Nutrients Chart (filled out during Bill Nye Nutrition video)
Cell Energy Reading Guide
Nutrition Webquest
TedEd: Pangaea Pop-up & Four Ways to Understand Earth's Age
Geologic Time Vocabulary
Geologic Time Webquest
Events in Geologic Time Chart
Continents Adrift Video
Tectonics Vocabulary
Pangaea Puzzle
Relative Time packet
Earth History in Rocks Reading
Types of Fossils Reading
Fossil Vocabulary

Adaptations Reading

Peppered Moth Lab/Brainpops​
Powered by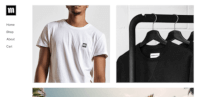 Create your own unique website with customizable templates.